This column started out mostly in jest, but also in recognition of how bad I have been of late at making fantasy DFS golf picks. But folks, I'm here to brag – check out my picks for the RBC at Harbour Town:
Webb Simpson – WINNER! What an amazing moment for Webb AND me!
Rory McIlroy – T41. Yikes, but at least he made the cut.
Jordan Spieth – T68. Again, yikes, but at least he made the cut.
Tyler Duncan – T28. Great value, and a great long shot pick.
Harris English – T17. Again, great use of the cheap player to yield big results.
Dylan Fritelli – T8. Amazing – long shot who held the league in the clubhouse for awhile.
I mean, this is hard to beat. I might have to … what's that? (checks notes)….
Oh.
Yes that was my lineup for The Colonial which absolutely fell on its face that week. My actual picks for last week were:
Dustin Johnson – T17 – can't really complain here, but I'd hoped for a top-10 finish
Xander Schauffele – T64. Went out solo on Sunday, went -5 and that's why he didn't finish even worse. He was my most expensive player.
Patrick Reed – MC – Missed the cut
Brandon Grace – 61st.
Joel Dahmen – T48
Jim Furyk – MC – Missed the cut
That's spectacularly bad work by me. Hope you listened and avoided these guys as well.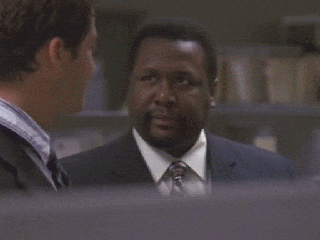 Next, the tour moves north to Connecticut where The Travelers Championship takes place. Like all tournaments post-quarantine, it's a very loaded field. How loaded? Let's dive in.
Brooks Koepka ($10,000) – I liked what I saw AND heard from Brooksy this weekend, and I'm not even including him putting Nick Faldo on blast. He feels healthy and his play is showing it. He can air it out a bit more here and might be a good bet to take the next step. I'm all about that life.
Edit: Brooks Koepka withdrew from the tournament on Wednesday after his caddie tested positive. In his place, I've put Patrick Cantlay into my lineup. Best wishes to Koepka's caddie, whose name I do not know, and to Mr. Cantlay who I've now put the stink on by betting on him.
Abe Ancer – ($9,000) Ancer was amazing on Sunday – in fact the whole event. He missed seven greens in 72 holes, and only one the entire weekend! That's objectively ridiculous. In a normal event he would have walked away with the win, but Webb Simpson just went out and grabbed the title. Ancer is due and red hot. Why not this week?
Joaquin Niemann ($7,800) – Like Ancer, Niemann was on fire on Sunday and very much in the mix. He looks ready to take the next step himself. While concerned about the rumors that he considers Sergio Freaking Garcia a mentor (of what?), his on-course play is legit and he seems poised to breakout.
Viktor Hovland ($7,700) – I had Hovland in my lineup last week and took him out. My bad! He played well and we know he has all the skill in the world. I don't think he's necessarily a favorite to win, but a top-10 finish is easily in play here.
Joel Dahmen ($7,600) – I've had a good run of picking the right guy a week early. I love Joel D and his bucket hat, and he's a good value here. Let's do this.
Scottie Scheffler ($7,600) – Any time you can get one of the very best young players in the world as your cheapest, you go for it. Scheffler has been playing great and who is to say it's not his time to shine?
This week I went with a handful of mid-value guys instead of loading up with three stars and three "scrubs" to use a fantasy football term. I'm hoping that will lead to fewer missed cuts and a way to load up on the weekend and rack up some points. But that's almost assuredly a failed mission. Don't be like me. Avoid these guys.